Northern Lights Small Group Tour
The dancing aurora borealis, or northern lights, are truly one of the unique wonders of the world. Iceland is a leading northern lights destination perfectly situated at the edge of the arctic circle, perfect for spotting the Northern Lights.
Our Northern Lights Team works hard throughout the day, checking on weather data in order to best predict a location where the lights should be clearly visible. The locations visited are different every night, as we travel to the most optimal locations to view the lights on that particular evening. As this tour is weather dependent and sightings are not guaranteed, you are welcome to join another northern lights tour free of charge if you do not see the lights.
Our small group version of the Northern Lights Hunt offers a more personalised experience as there are fewer passengers per expert guide.
When you buy a ticket for this tour, there is an extra special bonus, a free ticket to the Aurora Reykjavík Museum in downtown Reykjavík. You can visit the museum at any time during the day and we can pick you up for the tour at the museum if you wish.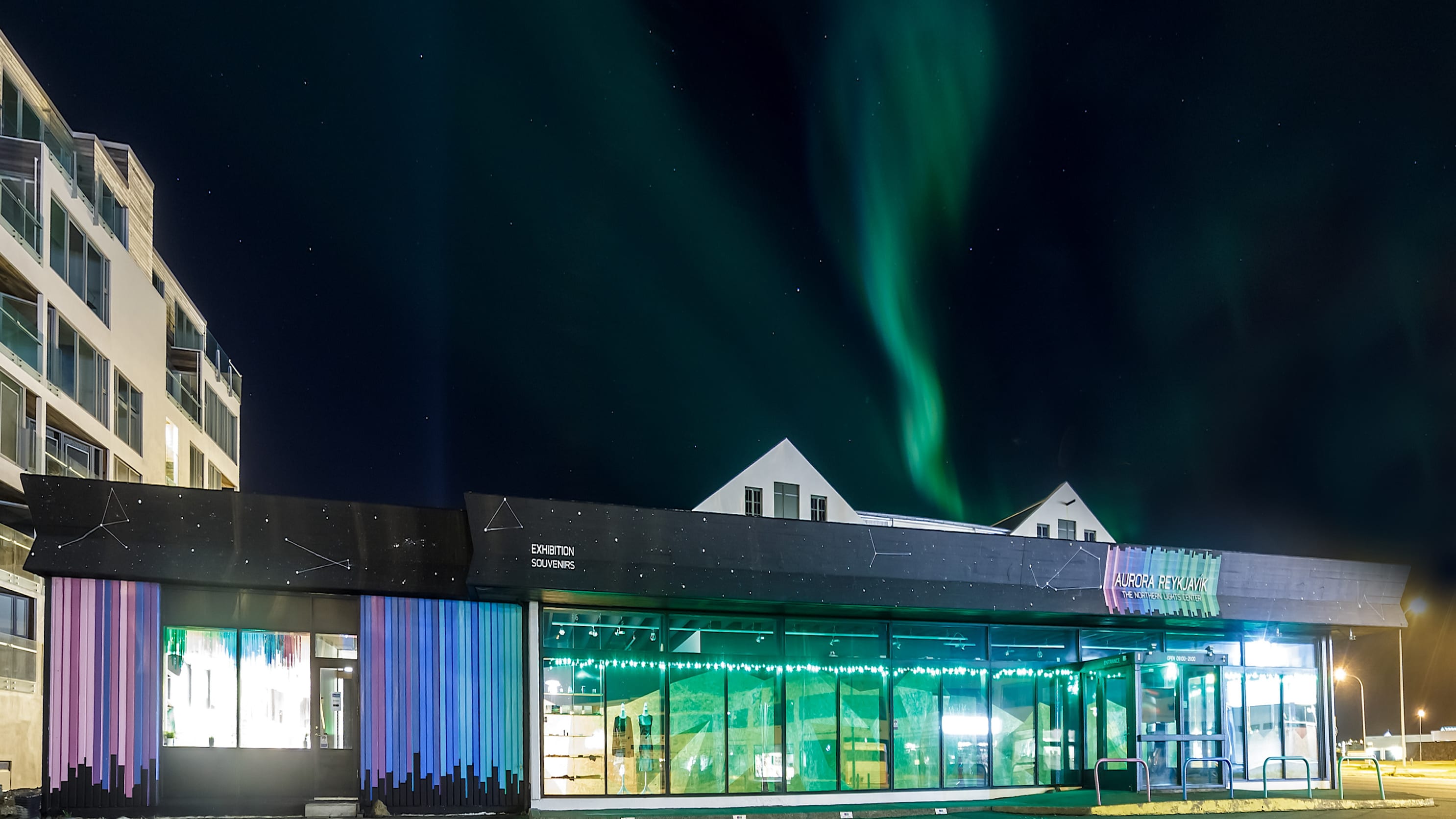 📷
The Aurora Museum is a great introduction to the science and wonder of the northern lights. This multimedia exhibition offers interactive displays and an educational centre outlining how people and cultures around the world interact and think about the Northern lights. The Museum also has information on the best camera set-ups to make a lasting memory of your time in Iceland.
What's included
Entrance ticket to Aurora Reykjavík
Northern Light hunt
Experienced guide
Pick up and drop off
Hot chocolate and refreshments
In case that you don't see the Northern Lights, you can reschedule for free to BusTravel Iceland's non-premium Northern Lights Bus Tour as often as you want until the beautiful aurora is seen.
What's not included
Food and drinks other than refreshments
What do I need to bring
Warm clothing and good sturdy shoes
Attention
Please note, children under the age of 8 years old are not permitted on this tour. For further information on travelling with young children click here
---
Northern Lights Small Group Tour